Temporary restrictive geogrphical zone Kymijärven voimalaitos UAS, 1.11.2022 - 19.4.2023
Ground: Aviation Act, 11 a §, protection of factory and industrial area.
The restriction does not apply to Finnish state unmanned aircraft.

Lahti - Kymijärven voimalaitos UAS, SFC-120m AGL, 1.11.2022-19.4.2023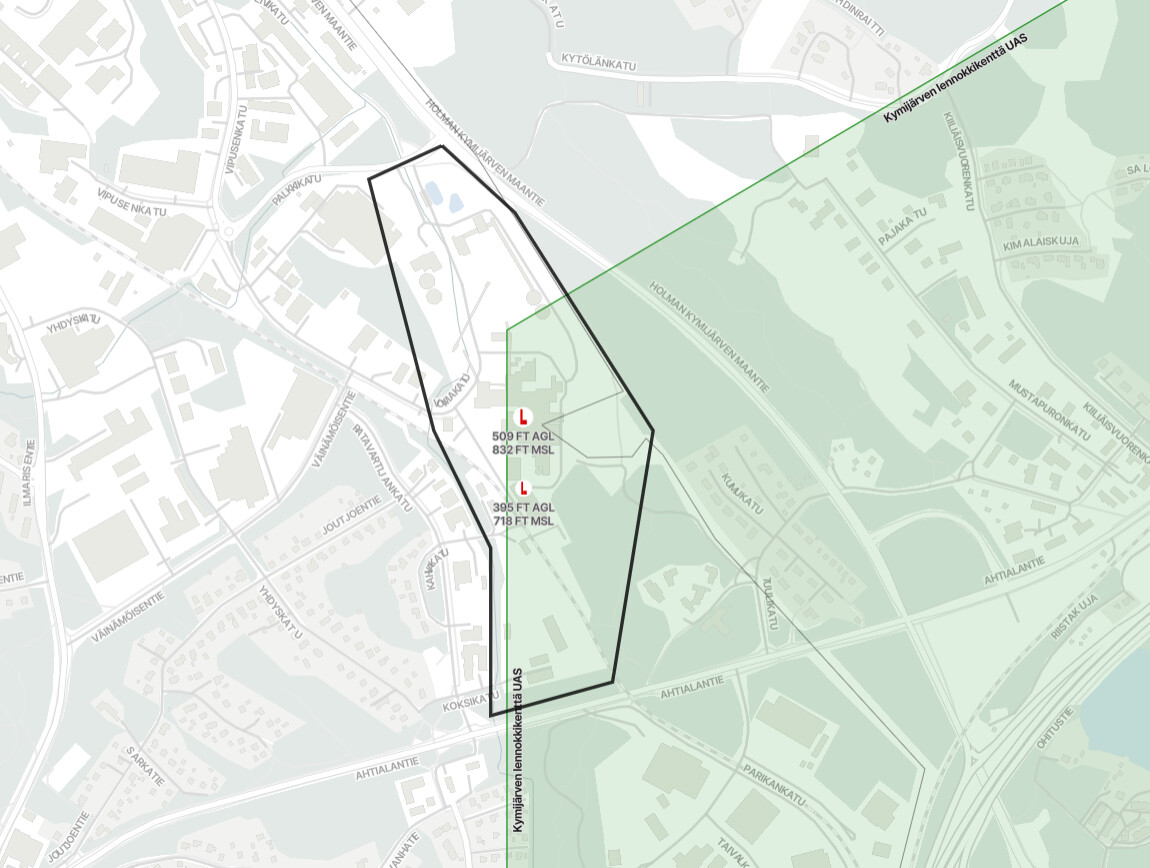 605947N 0254302E - 605943N 0254311E - 605930N 0254328E - 605915N 0254323E - 605913N 0254308E - 605923N 0254308E - 605930N 0254301E - 605945N 0254253E - 605947N 0254302E
Flying inside the UAS geographical zone may be permitted under special conditions. 
Contact information: infopalvelu(at)lahtienergia.fi.