Restrictive geogrphical zone Kotkan meripäivät UAS, 27.7.2022, 16:00-21:00
Ground: Aviation Act, 11 a §, police operations
The restriction does not apply to Finnish state unmanned aircraft.
Kotkan meripäivät UAS, SFC-120m AGL, 27.7.2022, 16:00-21:00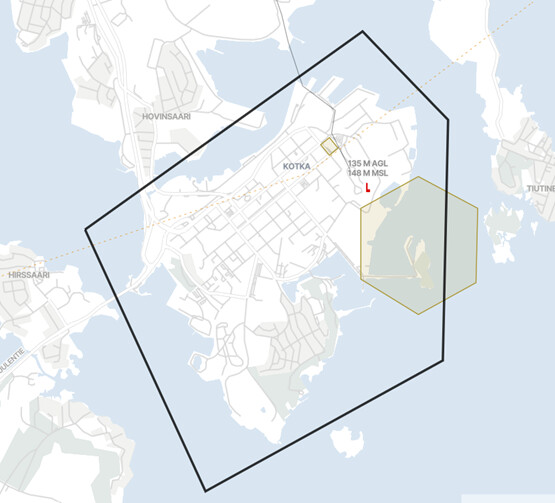 602745N 0265441E - 602841N 0265720E - 602816N 0265809E - 602708N 0265806E - 602631N 0265550E - 602745N 0265441E
Flying inside the UAS geographical zone may be permitted under special conditions. 
Contact information: Kulttuuri- ja tapahtumapalvelut, viestintä- ja tapahtumakoordinaattori
Hanna Teelahti,  hanna.teelahti(at)kotka.fi ja telephone 040 190 6815.